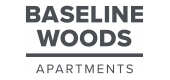 Your Review
Submit a Review

Resident Reviews
|Recommended: YesGreat never any issues. — Easy going, peaceful neighborhood.
|Recommended: YesClean area beautiful buildings — Maintenance- get things fixed in a timely manner
|Recommended: NoNice property, but rules are ignored — It's a very nice property, but the rules don't seem to matter much. We've had a problem with our neighbor smoking marijuana inside their apartment and it leaks into ours through the bathroom and laundry room vents. They usually smoke when the office is not open, so nothing has been done to figure out who it is and stop it. We've reported the smell at least seven times through calls and emails. It's been extremely frustrating. This is one of the reasons we have decided to move out.
|Recommended: YesIt's a great place to live — It's a very nice place, both the inside of the apartment and the outside. Maintenance is very quick and front office is extremely helpful. Everything is very close by such as Walmart and the max station 15 mins walk or 3 mins in the car . As a resident with 1 vehicle and a garage, I am able to park in my garage and have 1 guest park in front of it. Others can also park out on the street Would definitely recommend living here.
|Recommended: YesVery good — Very good
|Recommended: YesNice and clean apartments — We've been living here for a few months. The apartments are clean and nice, the property is well maintained. The staff is very friendly and repairs are done quickly. The street is a bit load but is ok at night. Overall, very nice place to live
|Recommended: YesNice — Nice.
|Recommended: NoAverage lifestyle living — The property is Fair . Not enough parking space for guest. Neighbors upstairs are very noisy and can hear every step they make. People around here are not picking up after their dog. For New Apartments it really should have AC units installed. Sure wish there was access to a gym or pool. That would improve the quality of the apartments.
|Recommended: YesI am satisfied with the apartments — The staff here are wonderful and they keep the surrounding area nice and clean.
|Recommended: YesNice , new apartments , love it here — Nice , comfortable , great location Excellent staff that works here
|Recommended: YesQuiet and quaint. — I like the layout of the floor plans, very open and big window to let lots of light in. I wish the playground and more climbing structures for the kids and that the grass play area had better drainage and dogs were not allowed in that area due to owners not cleaning up after their pets. Other than that, I enjoy living here.
|Recommended: YesYour experience depends on neighbors — Three years in and for the most part I'm pleased with the apartment. Love that parking is included and not additional plus there is plenty of street parking. Apartments are a good size compared to some of the newer and more expensive ones in the area. It is a smoke free community but you will find not every complies. Office is pretty god about putting ups signs reminding residents about the no smoking policy. Landscaping and building maintenance are good but wish all residents would pick up their dog poop. The small dog park is convenient but I stopped using a long time ago when I constantly had to tip toe around to avoid the piles of poop. Might have gotten better but I haven't gone back. If you have a neighbor above you that likes to stomp, jump or drop things you will hear it. Biggest downside, my apartment faces a daycare playground with children that constantly scream from 7 30am - 6pm. I look forward to weekends, holidays and heavy rain because they aren't outside.
|Recommended: YesThe Staff ROCKS — The property always looks very well kept, the staff are helpful and happy. If you are living on the side of the property that is on Baseline, it is extremely loud and the window quality does little to reduce the noise. Also, smokers use that area to smoke off the property so if you have your windows open anytime you get the smoke in your appt. The same goes for using you portable unit for an AC fan. You will come home to your apt. smelling like smoke. Cons For the price of the unit, a pool and clubhouse would be nice. Pros A garage is nice to have with parking in front.
|Recommended: YesGreat enviroment — It's everything I could ask for.