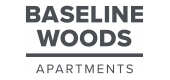 Your Review
Submit a Review

Resident Reviews
|Recommended: YesIt was a good experience to live here, even though we had some inconveniente with some neighbors, for some things that weren't true and others that were true. — The apartments are very comfortable, and is a peaceful environment.
|Recommended: YesHighly Recommended — I've lived here for over 3 years now and have had a very pleasant experience. The office staff is friendly and responsive, and maintenance has always been very quick to handle any issues that arise. Rent prices are on the lower end for the area, especially for a newer building, and annual increases haven't been too significant. Having a dog park on-site is a great bonus as well.
|Recommended: YesNice community and good place to live — Comfortable apartments that are nicely laid out. Staff are friendly and the place has nice facilities for pets.
|Recommended: YesIts an awesome place to live — its clean, quiet, safe and easy to move in and near everything you'd need and want
|Recommended: YesGreat place but ... — This is a new building that has all facilities working fine. Maintenance responds quickly to requests and the apartment is kept neat and tidy. However, our immediate neighbors smoke marijuana every other day, making it a difficult place to raise a 5 year old. This is a non-smoking apartment, management should enforce this policy more proactively.
|Recommended: YesBeautiful property And friendly staff — I've lived here for 4 years and I love this property I have had zero issues with the maintenance guys and the office staff. The grounds are very well maintained and very clean. All the windows are double paned so you can't really hear anything outside when the windows are closed. Everyone is so friendly. The only way I'm ever moving out is if I buy a house
|Recommended: YesVery good — The compound is very good area
|Recommended: YesGreat place, thin ceilings... — Great place, thin ceilings...
|Recommended: YesHome away from Home — I have lived here for almost 3 years. You would never know you had neighbors. The property is very well maintained. Any maintenance needed is responded to promptly. The leasing staff are friendly and helpful. Safe environment with a great walking trail. This is not just my apartment it is my home.
|Recommended: YesI've enjoyed my time here — The staff is friendly and the maintenance team is quick to respond. The neighborhood is well kept.
|Recommended: YesIts well maintained modern community — Its well maintained modern community, I would like to have a common community hall or picnic spot for celebrations
|Recommended: NoCustomer Service am Issue — Nice apartments and location, roomy garages for what they are, and overall good price for what you get. However, customer service is very important to me. An overall care for the tenants is important. The staff here do not respond well with issues. I called about an issue with them spraying rocks towards at my vehicle purchased a few months ago into a storm drain while cleaning the area. I asked them to have the maintenance guy spray a different direction. They didn't call him. I called again, and still no change. I called a third time and said that I brought up a legitimate issue and so far they didn't fix it or even apologize to me, and she said that parking is free here, even though we have parking permit tags in the car, and that they are not responsible if there are rock chips caused by the maintenance personnel. No other issues so far, but because of this I have lost faith in the office staff to correct issues, and to understand their own policies. If parking was free, I wouldn't need a tag to put in my rear view mirror. That's not rocket science, that's common sense.
|Recommended: YesResident Review — It's ok. Good location, garage space is free and overall experience was great. Only downside is they are next to main street and obviously the noise keeps you from relaxing. So good place, but totally not worth it if you get a room close to the main street.
|Recommended: YesNice place, limited guest parking — Overall nice and quiet place. People speed a little through the parking lots, and there are children who ride bikes scooters without helmets. The complex needs to enforce these rules a bit better.